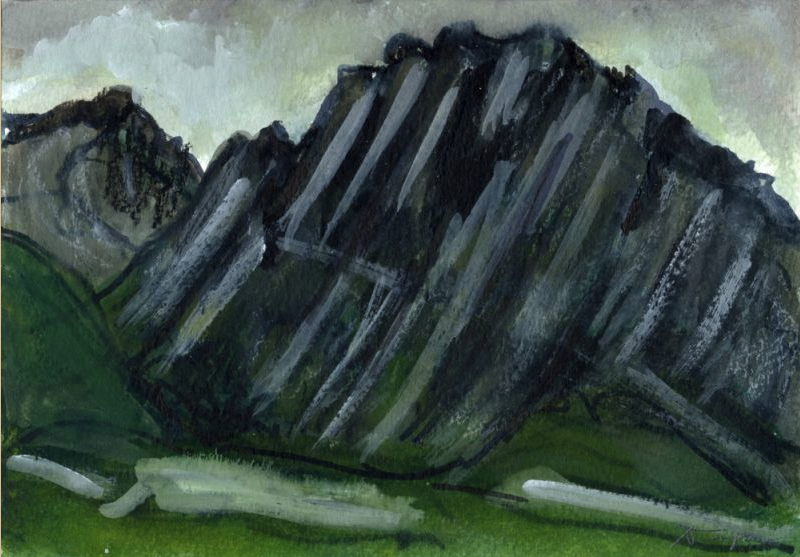 Born Nerys Wendon Williams, I was raised in North Wales, and Welsh was my home language and I learned English when I was eight years old. My formative years were spent at a Welsh language school with a high level of cultural education. It had a close community where the Welsh language chapel sought to reinforce the culture. My grandfather, an accomplished artist, lived with us until I was eight and he was a major influence on my artistic development. He grew up in Snowdonia, North Wales (not too far from where I grew up) and he gauged each day by looking at the landscape and sky. He was also a poet, so his daily pronouncements in Welsh were memorable and taught me how to look at the world. Our home overlooked a deep estuary and the Irish Sea, where distant vistas came and went depending on the season and weather.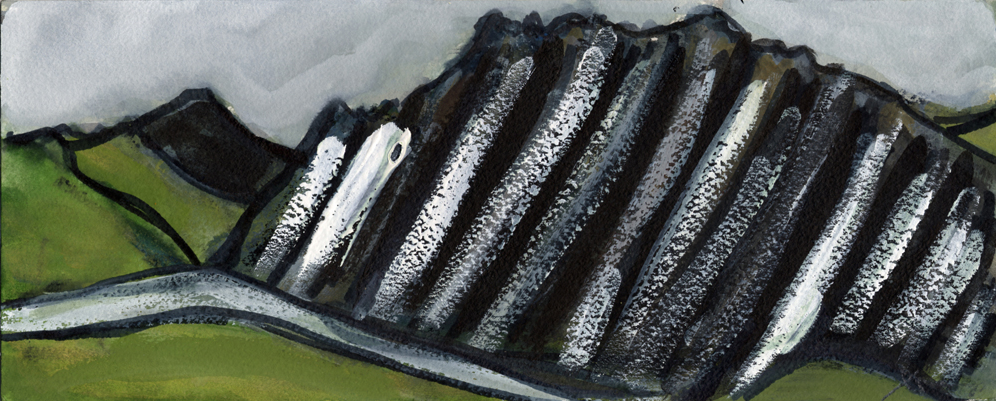 It had long been my intention to return to Wales just to paint, and last summer I was able to do that. I stayed at the Pen- y -Gwryd Hotel, a mountaineers refuge famous for having been the training base for Edmund Hillary's 1953 ascent of Mt Everest. Each day I set out from there on foot with my paints and art pads in my back pack to document Snowdonia (Welsh:Eryri), the Welsh Heartland.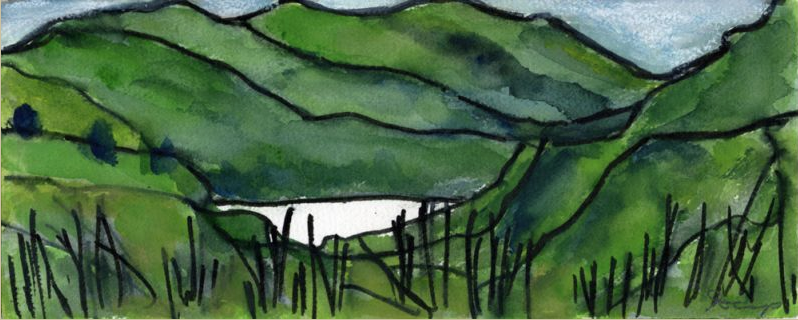 I had painted in these mountains in my youth during school field trips and it was such a relief to see them once more after having worked all over the world. I had grown up singing and reciting epic poems about these forms, and so I felt totally at home and close to my cultural roots. Furthermore, my ancestors were silently resting in nearby cemeteries within the shadow of these peaks. I was conscious that I was documenting scenes which many of them had either written about or painted before my time.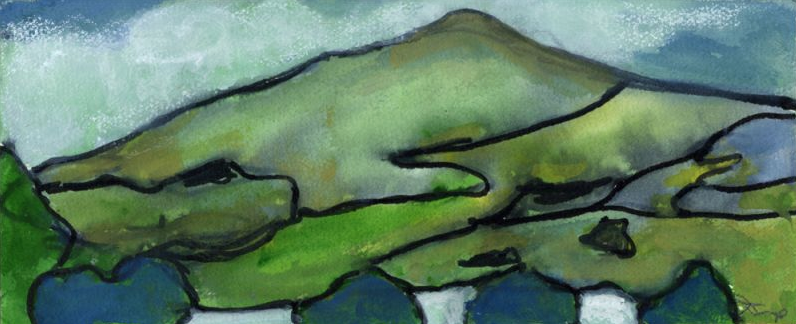 At its heart, my current show at FRANK Gallery is about my emotional roots, and I plan to go back to Wales to work in the immediate future. My friends there, many of whom are in the "culture business", are relieved that their friend and sister is at last working "at home".

Nerys Levy is the current featured artist at FRANK Gallery in Chapel Hill. Nerys will talk about her work at the gallery on Thursday, February 6, from 6:00 to 8:00 pm. Her paintings can be seen there through February 9, 2014. Read more about it at the FRANK Gallery website.
Also, visit Nerys' website to see more of her fine work.