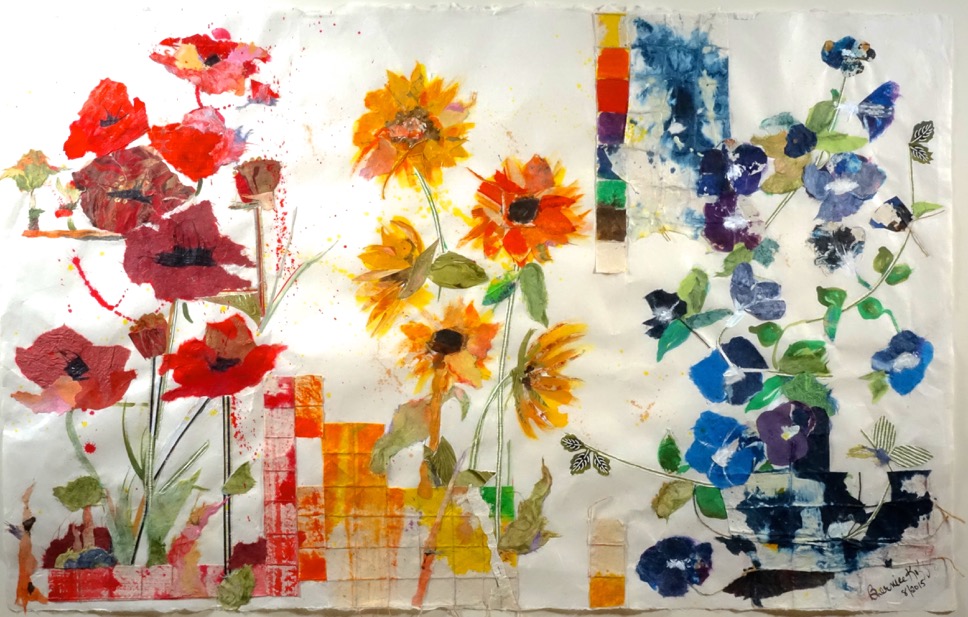 My art life and previous life are coming together in a delightful way. I have been asked to teach classes on painting and collage through the OLLI program at Duke. Long before I picked up a paintbrush to make art, I trained and taught high school English (my first job was in Cary, a town barely on the map in 1966). Many years later, at the time I began to paint, I worked as a Docent at the Columbus, Ohio Museum of Art. The word docent translates as unpaid teacher! My teaching goals are many: to have fun, try something new, and learn to judge art objectively (my own in particular.) Another goal is to learn when and how to use collage techniques to give dynamism and intrigue to a painting that lacks it, or how not to use it when a painting works well without it.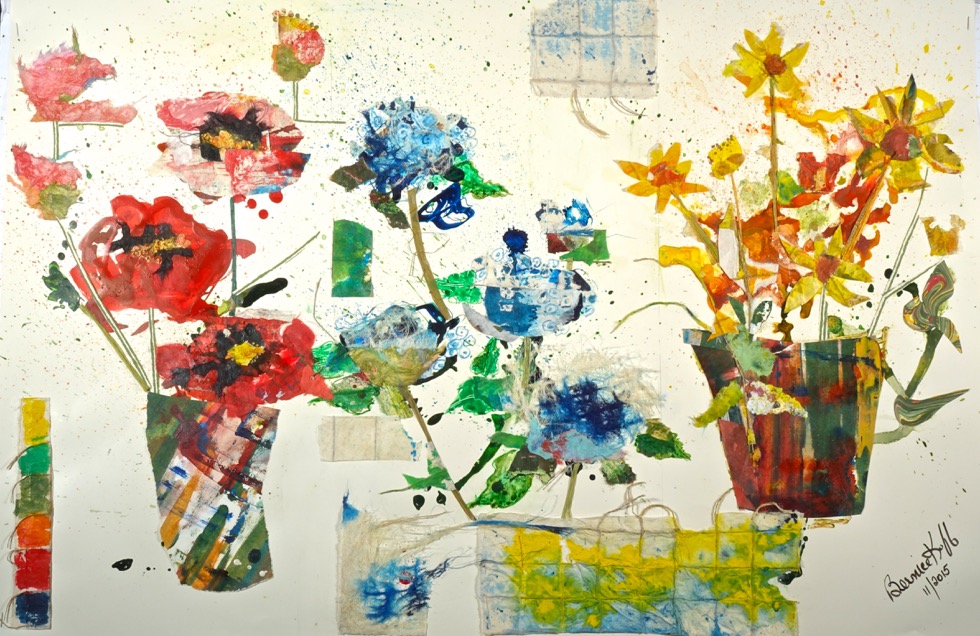 I have a fun way to jump start my class which may contain skilled painters as well as beginners. I bring in a variety of painted squares and rectangles from previous paintings of mine. Students are allowed to use any that speak to them (color is often the draw,) and also collect torn bits of collage papers, letters, raffia, etc. to create their own works of art. It's amazing how easy it is to get started painting when not confronted by a clean piece of white paper! In my environment of encouragement and guidance, mixed media and collage elements come together to create new and charming small gems. An example of this technique can be seen in the following image (Love Locks Paris) which was created on top of a torn earlier painting.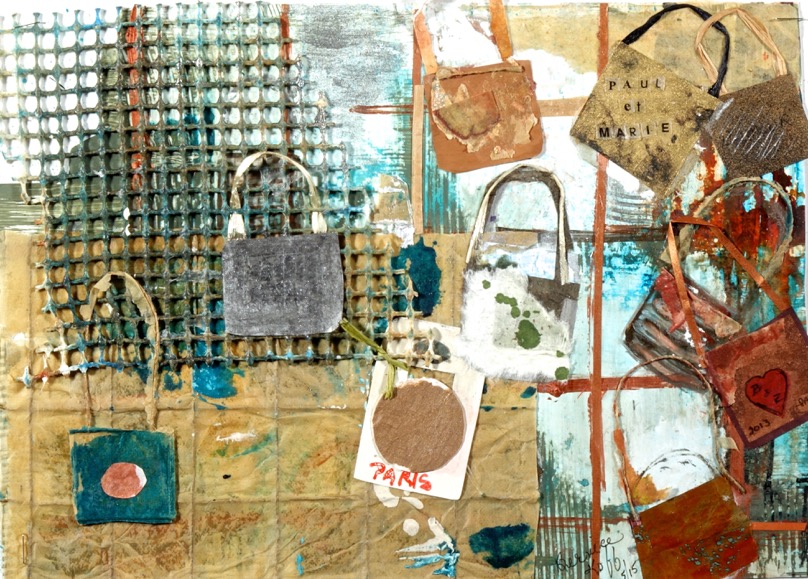 I am also in the process of taking a favorite new series called "Floral Triptychs" in which I create three small images that I stop at three stages. The first stage is when the paint goes on in primary colors, each on a third of the same paper. Next, I create a better definition of the flowers in each area and I start incorporating the collage elements. Finally, I bring into my class a piece that is nearly complete but unresolved, and I encourage the class to critique it with me to find solutions. The first two images included in this blog are two finished pieces from this series that I completed for this year's Studio Tour.