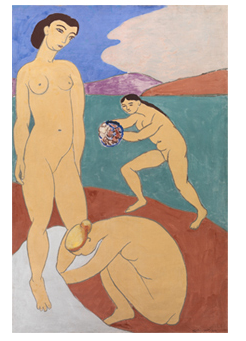 I thought I would take a moment to jot down some tips about some of the great things you can see in NYC right now. We were just there.
There is a really nice exhibit about the way in which Matisse documented the revisions he made of many of his paintings.  He had a friend who was a photographer and this friend took pictures of each revision.  In this exhibit there are several paintings that are shown together with the twenty or so earlier stages that were photographed. The painting called The Dream has about that many versions, and you can see how he went back and forth with the face especially.  This way of documenting the creative process is rare and really interesting.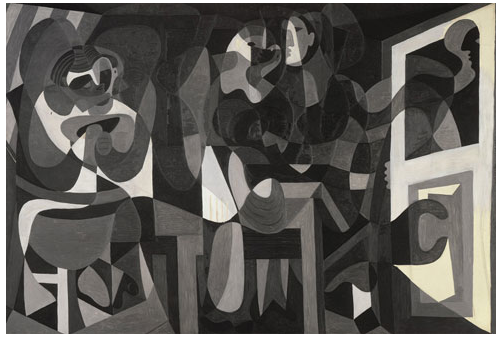 Here is a wonderful exhibit of Picasso's black and white paintings and drawings. The whole spiral is full and in this collection there are some of Picasso's best loved works.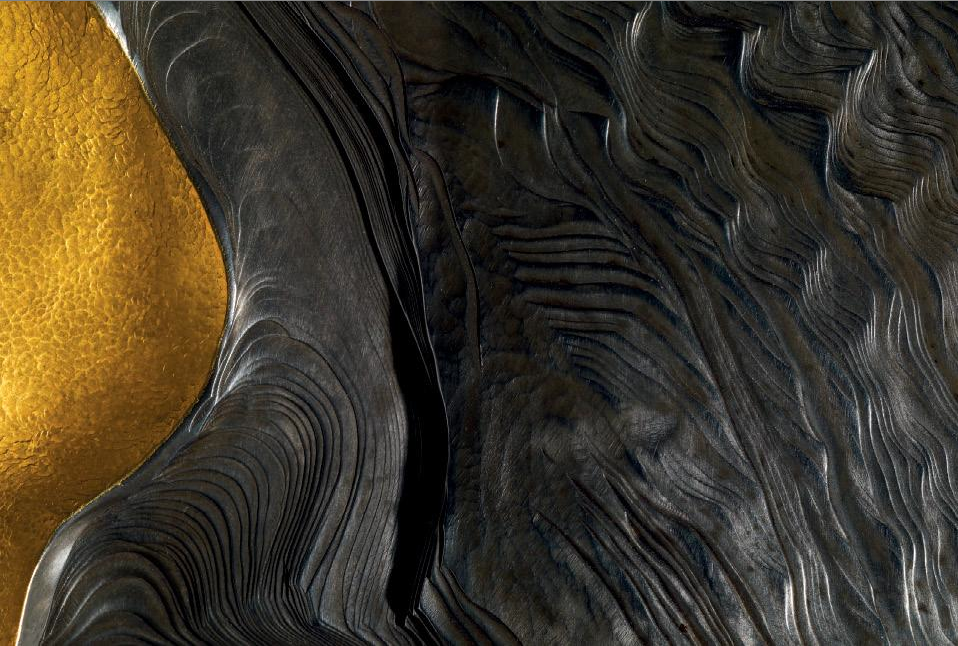 The temporary exhibit is metal works by American artist Daniel Brush. He works in steel mostly but also silver.  He has made lots of small wall sculptures of rough steel, with a surface texture like a sandy sea bottom with fine ridges, and then there is a very narrow band going across one part consisting of tiny tiny diamonds, like fine sand.  He has also made jewelry meant to be worn and jewelry meant to hang on the wall — wonderful, simple, exquisite.  He also has large wall pieces, fine lines,  like lines might be drawn with a fine tooth comb, hundreds of fine lines parallel across the paper or canvas, very striking and simple, really minimalist but most evocative. In the permanent exhibition floor there are many changes since we were there last, notably in the glass, where there are a whole colony of glass tubes about 6 to 10 inches high, each containing what looks like a perfect specimen of a white or colorless jellyfish.
The Bio Luminescence exhibit at the Natural History Museum.
This exhibit is excellent and wonderfully arranged. There was a small one at the Natural History Museum in Raleigh some time ago after which I wrote a list of questions and suggestions for improvement to the Museum board, but here there is every thing you have always wanted to know about this subject.  If you see the show with a 6 year old who already has seen it you will learn even more!
Enjoy your holidays, and in particular these sights if you get to New York.
See Anita's work at her website: http://www.awolfenden.com