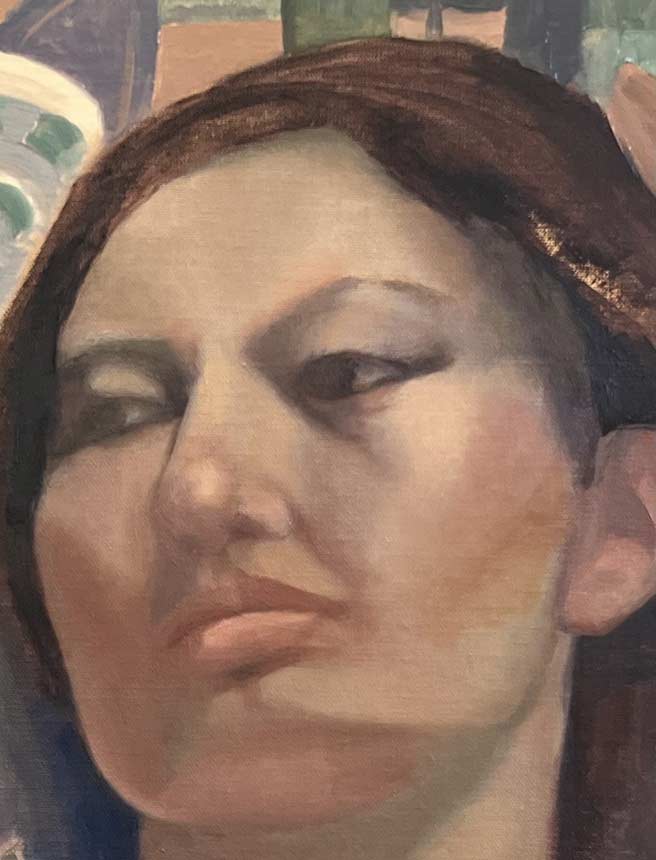 Transparent sepia is a fascinating pigment when you mix it with linseed oil. I pick up a Cornellisen bristle brush and stain an empty canvas with lazy rogue strokes, while I take a sip of my strong coffee. My studio turns into a blinding space of endless imagination. Yann Tiersen piano notes swirl into my space from my amazon music playlist. After 41 years of left brain abuse, I am now retired. Before that I could not afford to pick up the pigments that my heart chose, nor turn my brain into mush in the luxury of my studio today.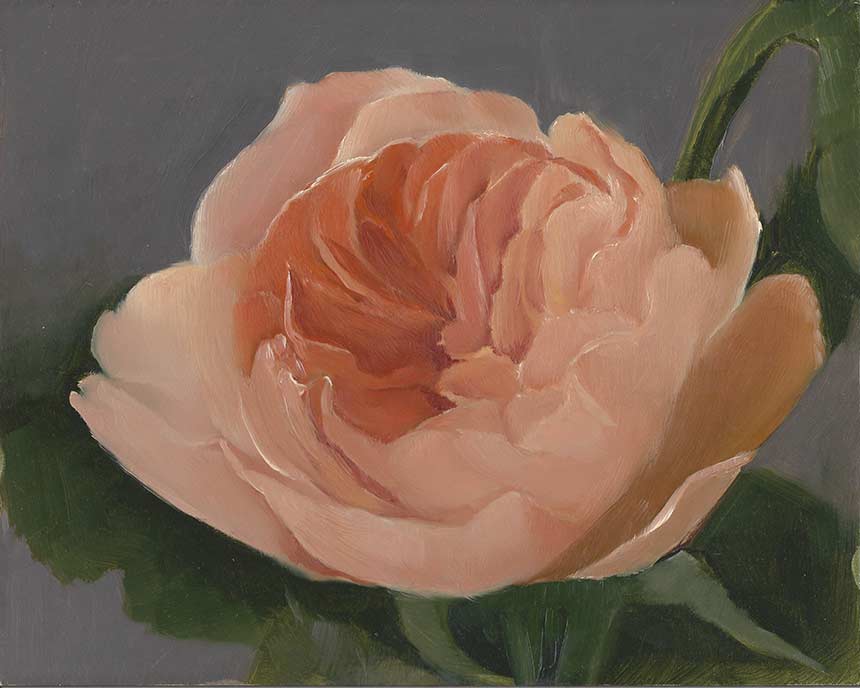 I think back to sitting on the cool red cement floor in India as a seven year old, with a watercolor box and a single brush painting on a piece of cardboard. My mother would remind me that as a woman I had to learn to be financially independent and this painting thing wouldn't help me do it. My father responded to me differently than my mother. He loved reading my poems and staring at my painted pieces of cardboard stuck to my clothes wardrobe. Then for me came the consequential hiatus of six decades… school, college, immigration, career, marriage, kids and their college etc. I digress and here I am.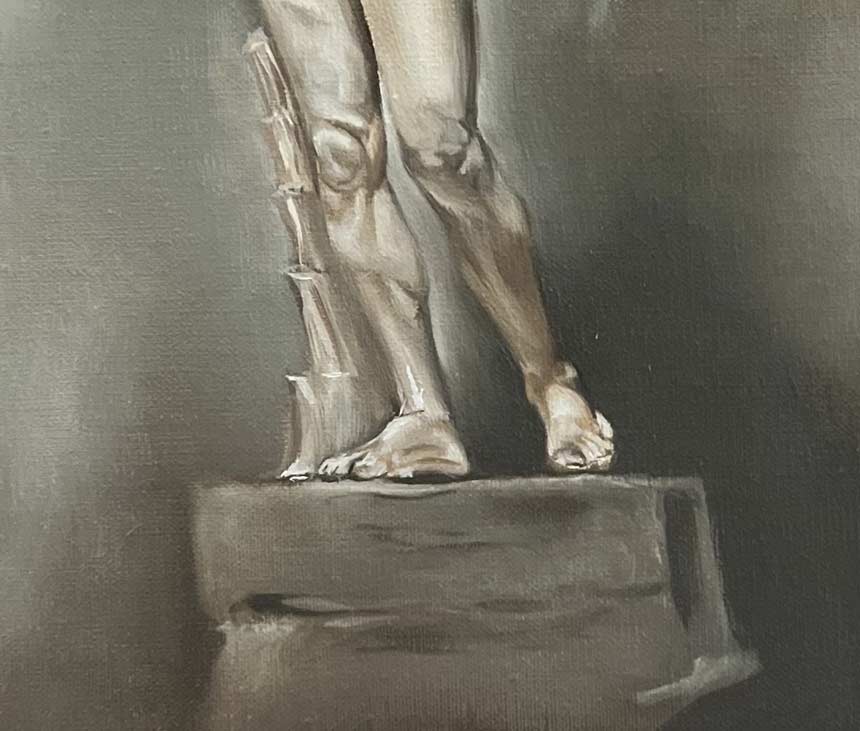 It slowly started with a class at the Carrboro arts center. I was fascinated by Jane Filer and her large mythical paintings, as well as by Luna Lee Ray with her amazingly imaginative watercolors. These works were beyond my comprehension at that point of time. I yearned for some practice with scales, some basics. Along came Brian Keubler, coaxing us into understanding the human form, and I was mesmerized. I started attending open figure sessions, drawing quick gestures that captured motion. When I drew with charcoal I learned to understand values.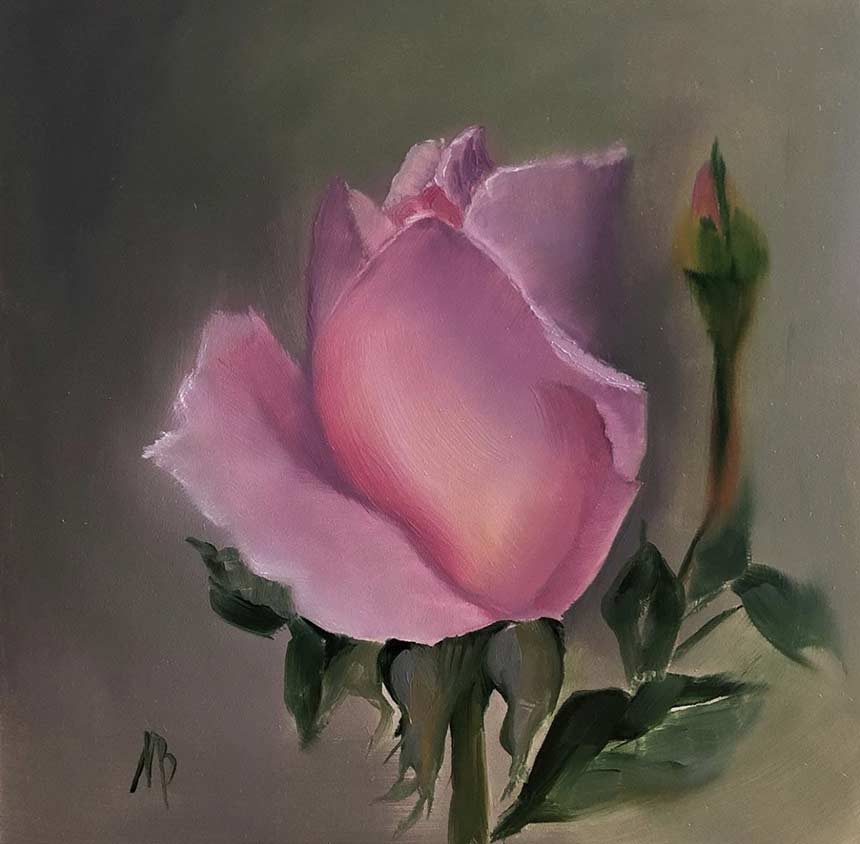 Finally I felt grounded in classical training, representational art, comprehending hue, value, and chroma. I learned to see form by Paul Foxton and painting roses. The translucency of the rose petals and that of human skin was fascinating. The botanical arts and illustration classes have been instructive in observing form in native flora. The intensity of a traditional representational art academy workshop is an experience that made me aware of the vastness and depth of knowledge required to create timeless art. Staring at paintings of gardens and botany from the Renaissance era, entranced in front of Tiziano Vecellio's Madonna Delle Rosa, where one viewed the graceful exchange of roses between the child and the infant. St. John set my direction. Depicting symbolic relationships via the aesthetic and decorative value of plants and flowers… the essence of life itself.