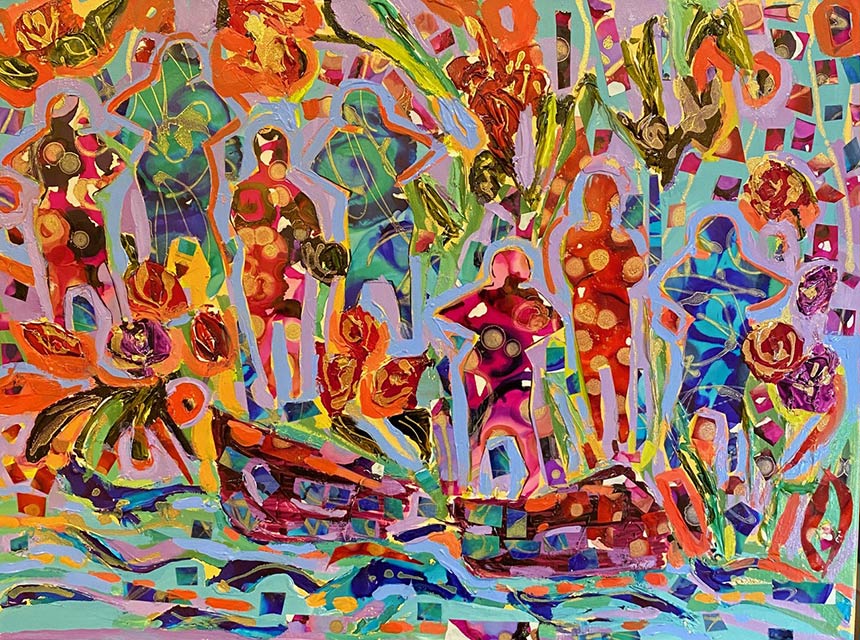 I'm not saying that I'm a hoarder, but my quest for color has led me to amass 1000 markers and hundreds of paints from alcohol ink to watercolor to acrylic. And the real story is about the beauty and vibrancy of alcohol ink. In the past five years, it's become a lot more available and popular. But the truth is that not all alcohol Ink is created equal. You get what you pay for. But it's so worth the price. I started with the best, jacquard PIÑATA , alcohol ink. It's very high chroma and transparent. But the density of this brand is what is so unique and glossy and vibrant. I experimented mixing the colors. And the most unique thing about alcohol ink is that there's a difference between putting the yellow in the red or the red in the yellow. You get a completely different outcome in color and design. Then there's the fact that you don't use brushes with alcohol ink art, for the most part. After using straws to blow the ink and dealing with condensation, bought a professional air blower. The real beauty was in gilding the design and blowing gold ink.
Most people start out using alcohol ink to create abstract art on Yupo, which is like a thin opaque or translucent plastic sheet. But I realized the possibilities go far beyond simple shapes and colors. I started working on clear acetate and layering the colors. I started doing designs and cutting them up and weaving them. I did large collages that included images of people and furniture, and still life objects. And I have to say that people are drawn to this medium, and I sold every piece, especially the floral designs that included gold and were done on small Yupo in small frames. I probably sold 100 of them.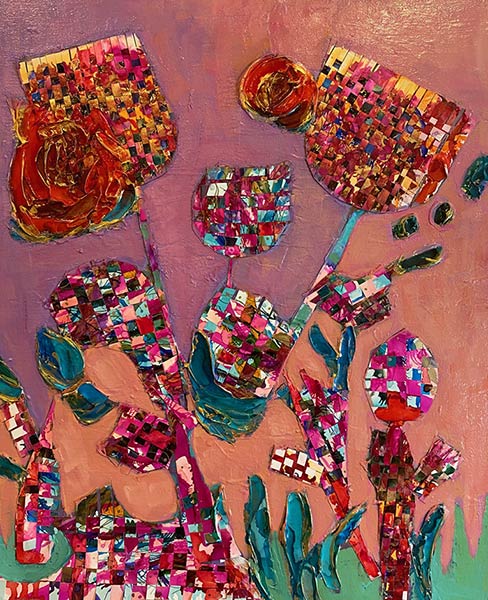 But the real discovery that came out of my experimentation was the fact that alcohol ink can be included in fine art, such as acrylic paintings, and is an effect you cannot get with acrylic or oil paint. But to take it a step further, I decided to create texture on the canvas using sculpting paste. I created abstract flowers and leaves with this paste, and when it dried, I dripped alcohol ink on those shapes. Then I filled out the rest of the painting, using acrylic and gesso and varnish. I even worked on unprimed canvas. The results were wonderful and I've sold a number of these because they are so vibrant and unique. Yes, I'm a big proponent of alcohol ink. But I'm mostly a big proponent of taking risks and experimenting and discovering my next colorful series.