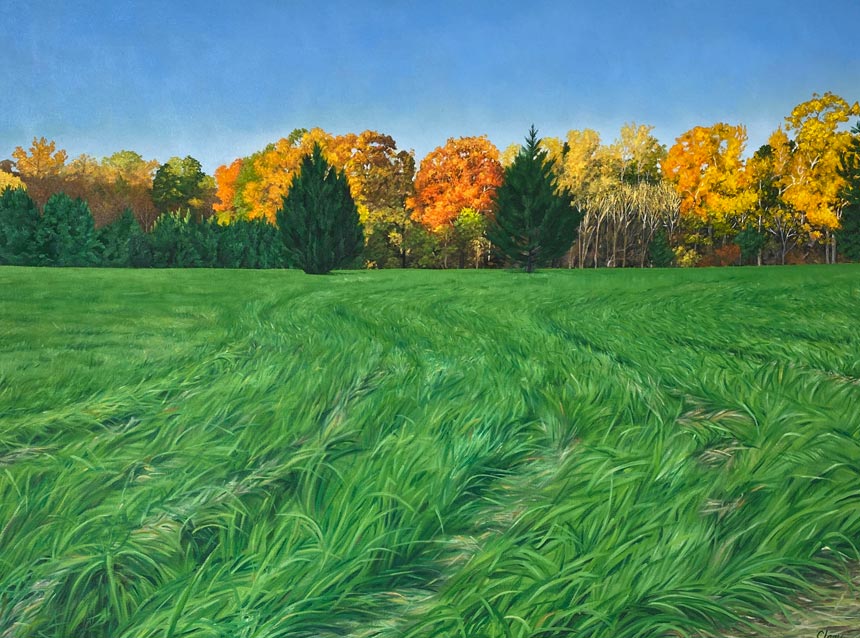 Life at the edge of our field is always interesting and inspires my painting practice. Many of you who live in a more rural part of the Piedmont know what I'm talking about, and even if you have a small backyard you may see some of this wonder as well! Every day is a new visual experience depending on the season, the weather, the time of day. We watch the mist rise, the storms roll through, the sunrise and sunset, and the stars in the night sky. We watch the trees and grasses grow throughout the year, bloom, throw off pollen, change colors, drop leaves, and serve as a habitat for the wildlife. Deer make themselves at home, coyote worry us for the safety of this year's fawns, hawks, herons, and assorted squirrel, possum, rabbits, turtles, bugs and spiders are the living pulse of the field.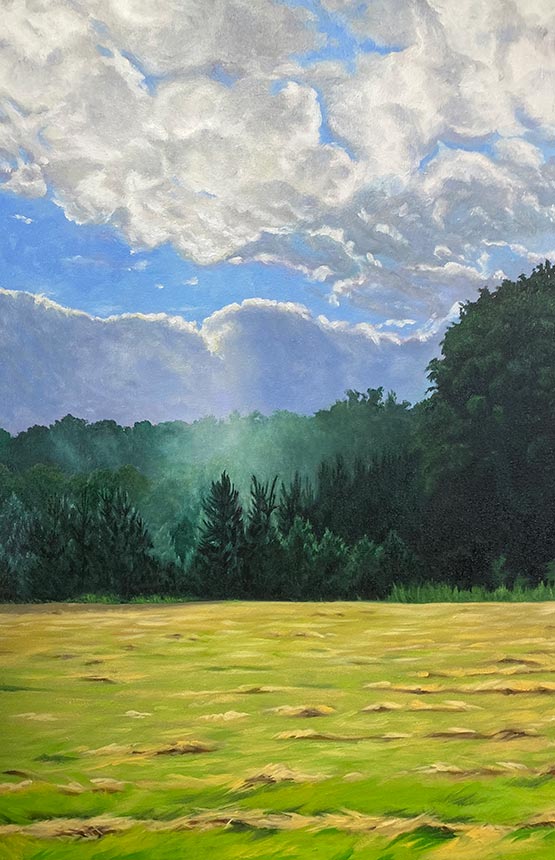 My daughter and her family live next door (and own 2/3 of the field), and we all share and love the field. They have parties and bonfires in one of the mowed areas. Our grandchildren walk back and forth from house to house. My daughter will text me with "great sunset!" some evenings to make sure I haven't missed it. The kids insist I take a picture when the clouds are particularly special that day. We all go sledding when it snows. Some days I stroll around looking for interesting ways to photograph the mist, color of the fall leaves, or the late afternoon light on the trees.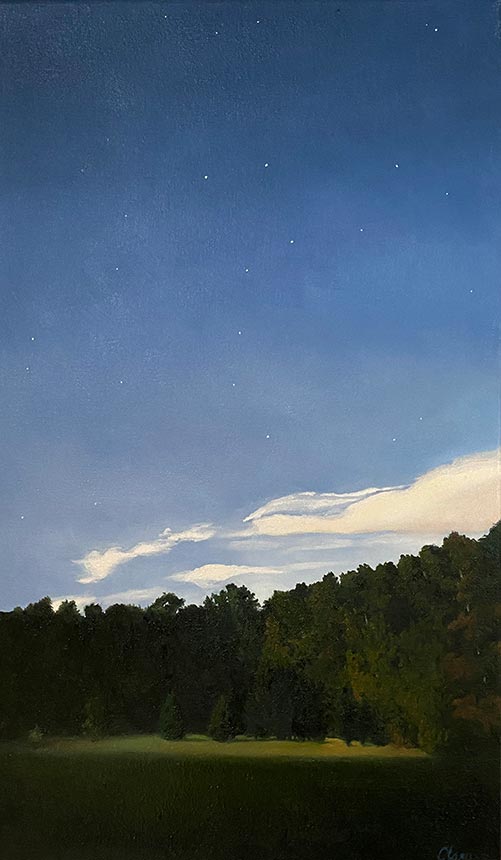 Obviously this place is very dear to my heart. When I choose a subject to paint, I then get to study it and immerse myself in it for several weeks. When you paint, you have to "see" everything; every color, value, texture. Translating what you see to the canvas is the difficult part, and with every painting I am challenged and learning. This process is what I love. Though I do paint scenes from other parts of my neighborhood or my travels, most of my work depicts my own back yard. It's such a privilege to be able to do this.
See more at my website: clarypainting.com