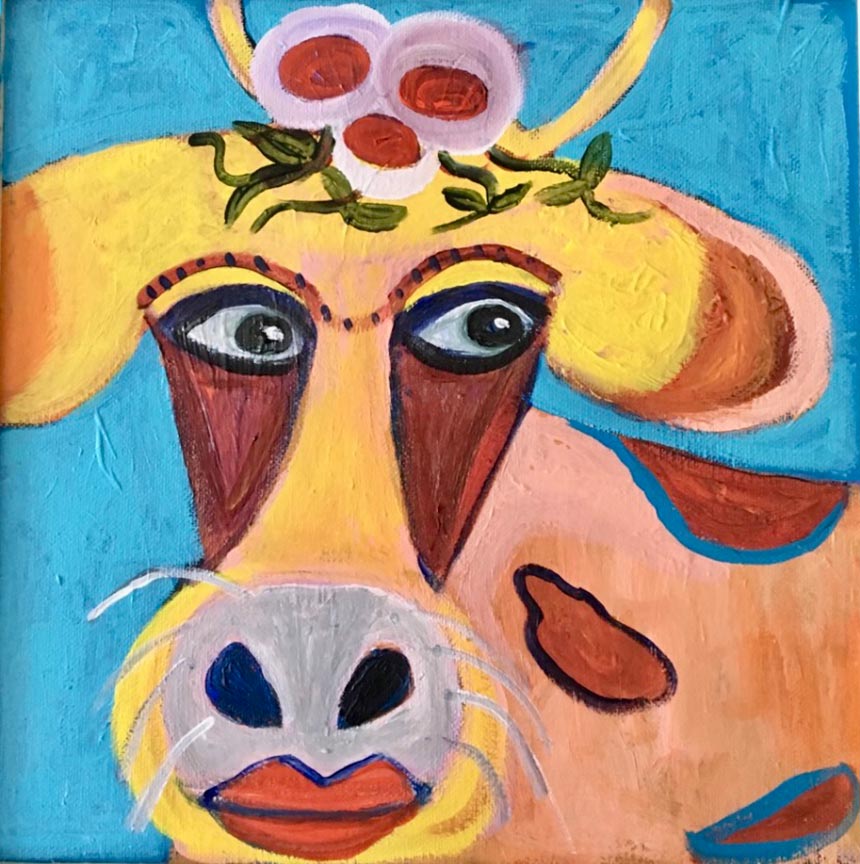 As an artist I am never at loss for painting ideas. Most of all I love animals. These ideas often come to me as I paint instead of setting out to depict a certain scene. As I paint the colors and images all come together and I change this or that until I can say in my heart I am finished. When I started painting the cow, I first just began the cow's head and then I decided to add some flowers to her hair and make her look like my version of Frieda Kahlo. Many of my cows are named after people, Ed, Edna, Gertie, and on.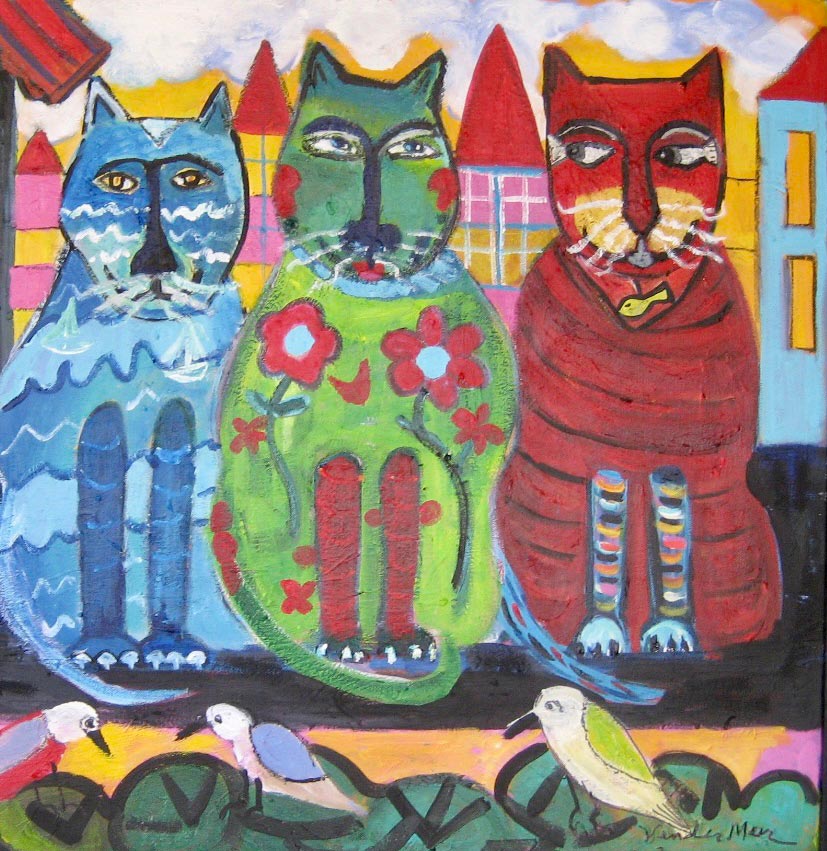 I like to take animals and give them a new way of being, a new adventure and ways of enjoying life. The Cats came to me in threes. All sitting, I imagine in NYC on a window ledge paying no attention to the birds around them. My cat paintings often show them doing the two things they do best, sleeping and watching birds. But as you can see I chose to let them ignore the birds and try and make peace.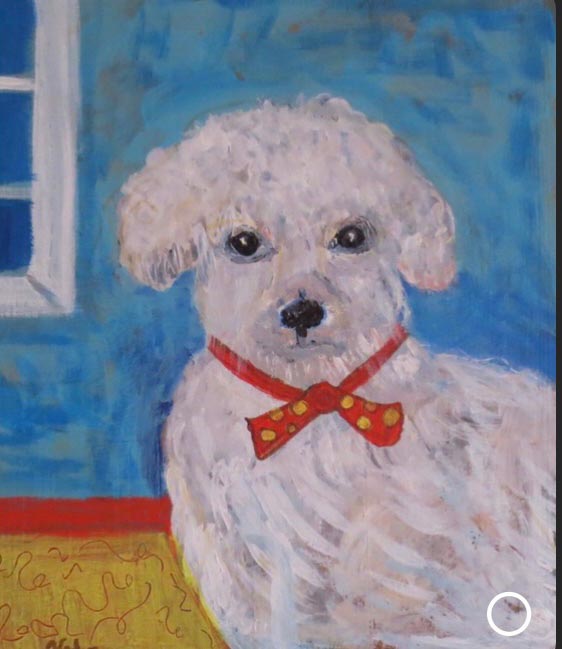 Canines in all shapes and sizes are my most frequent animal subject. I have been painting them for many years, just for fun and for commissioned works. Buster in the image below was a Bichon rescue. At an old age he was given to a shelter and my friend adopted him. She decided he was a poet and we collaborated on a book about Buster's big adventures , She provided the stories and I provided the paintings. We named it Tall Tails by Buster A. Bichon, and sold and gave away many copies. Buster lived a long good life but he did not live to sign his book which we regret. My view is paint what makes you happy and what makes others smile. We need humor and I enjoy creating something to laugh about.