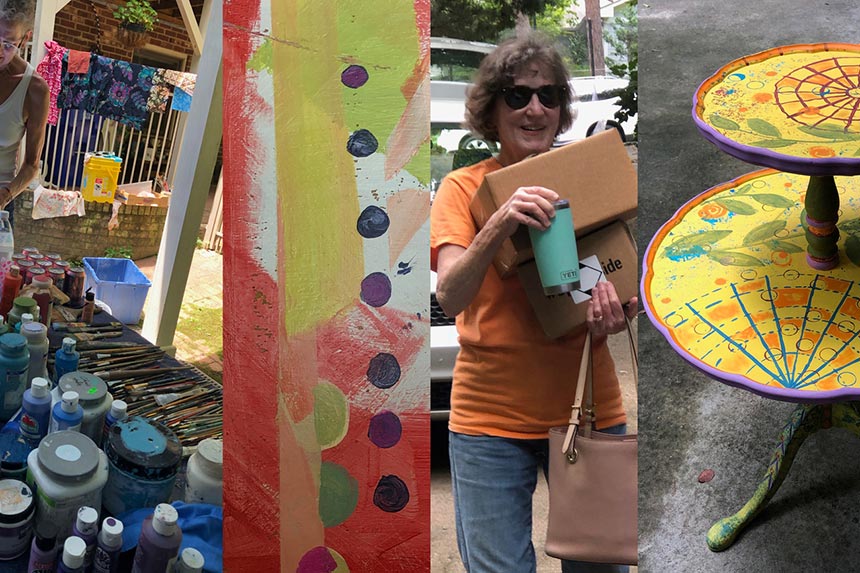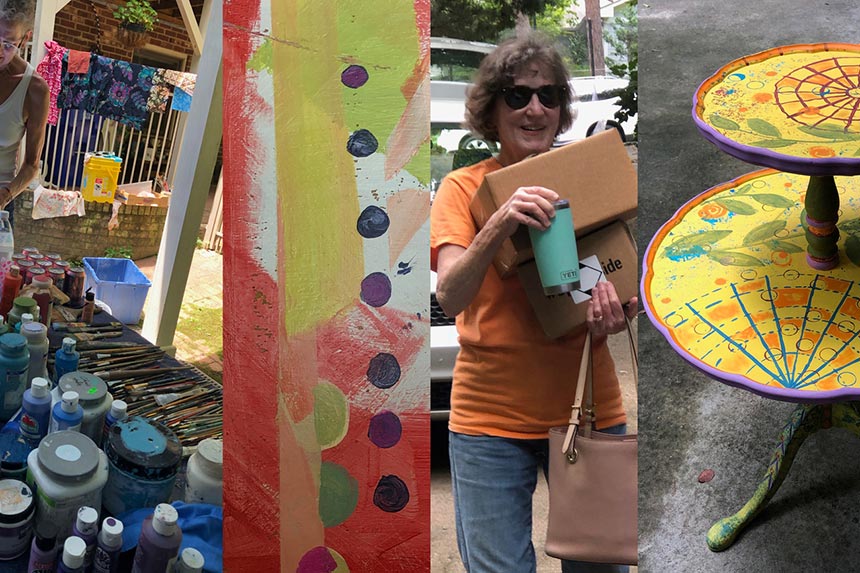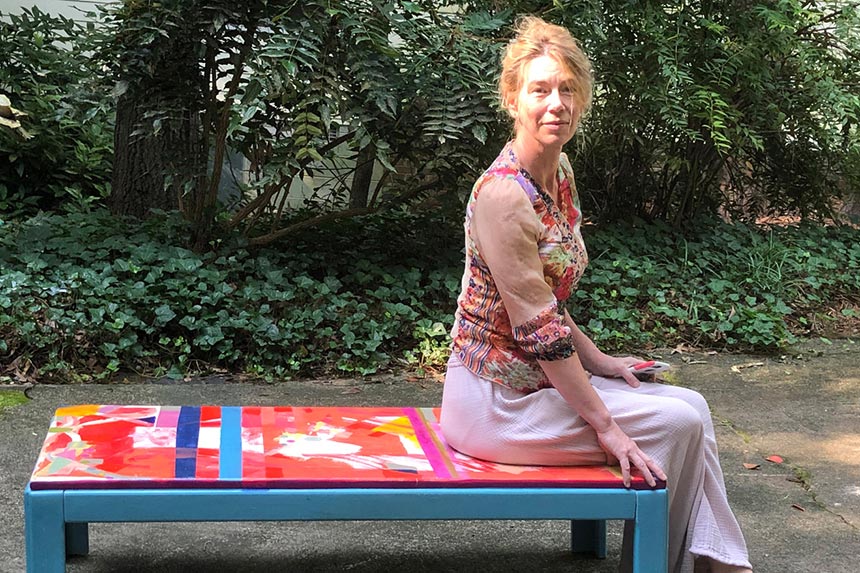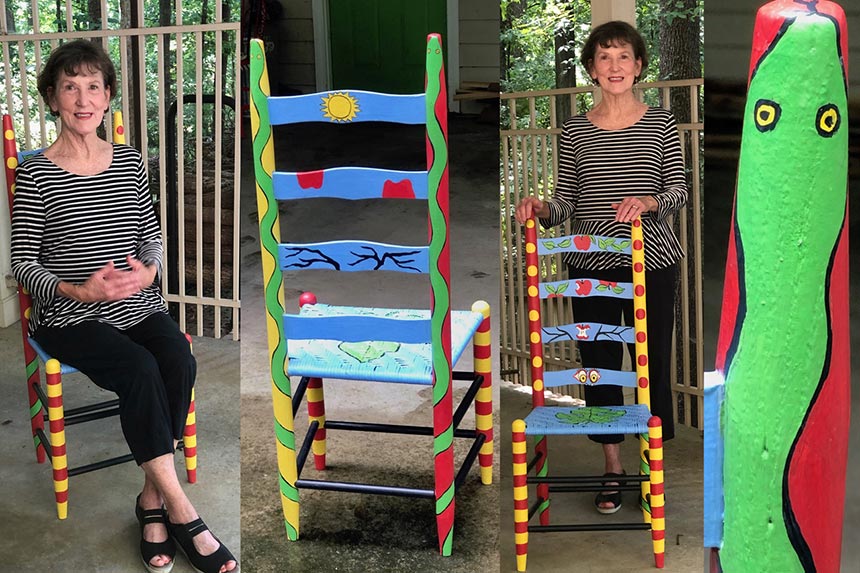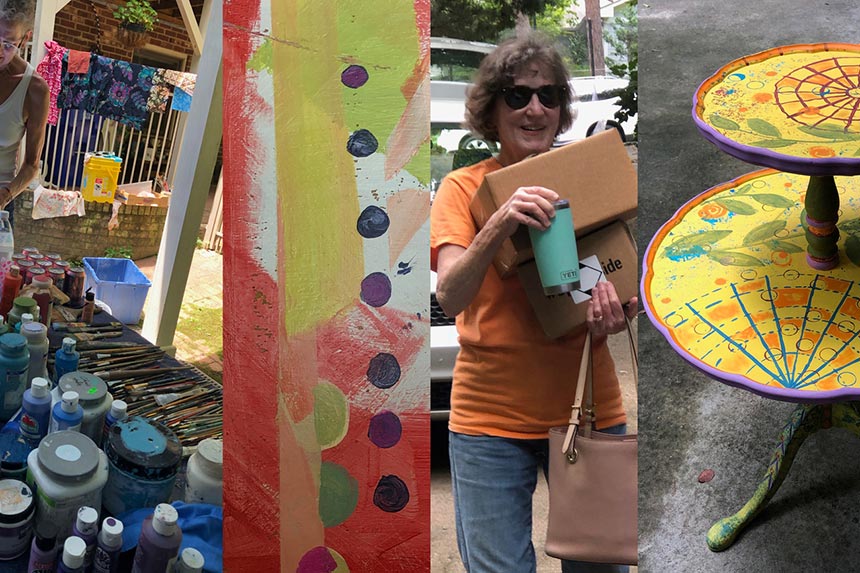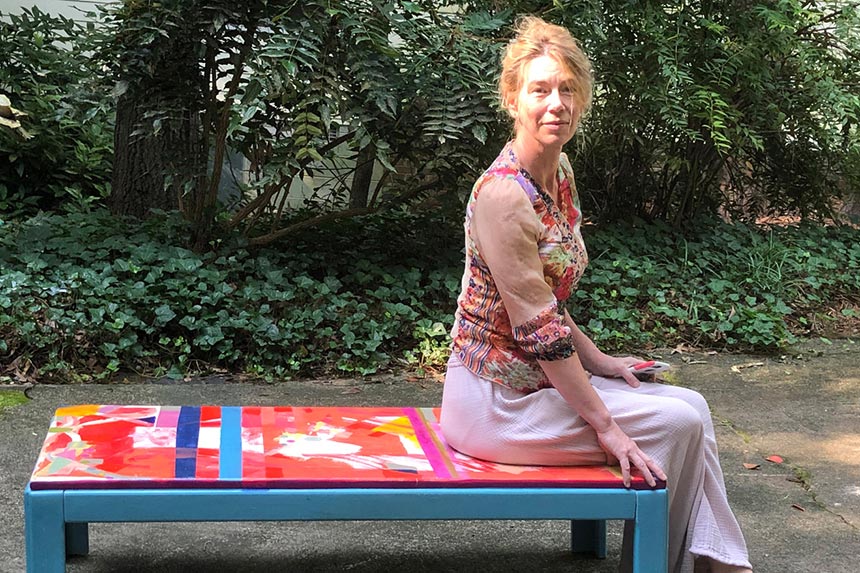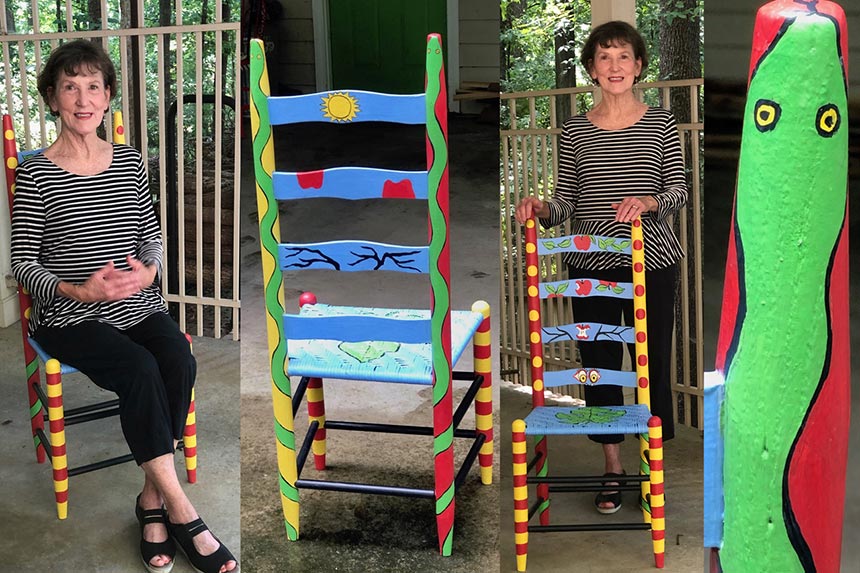 It was a normal paint-a-thon on a sunny day at my house in Chapel Hill.
A couple talented friends, loyal neighbors, and artists from the Orange County Artists Guild (OCAG) came together to paint a variety of pieces to display during the upcoming Independent Animal Rescue (IAR) online auction. We worked under my carport to enliven chairs and other donated items.
As everything hummed along someone arrived that had not signed up. That person was Betsy Vaden, an OCAG potter who was carrying donations of pottery for the auction. Dressed in paint clothes she very quickly got to work on a ladder back chair. She was a delightful boost to the four-hour workshop.
Soon afterwards, another OCAG artist arrived unannounced. Kaidy Lewis, an OCAG abstract expressionist, chose a large coffee table that no one else would tackle. Within minutes Kaidy had a solid game plan and began work that de Kooning would be jealous of.
At the end of the day, we successfully completed twelve lovely pieces from these and other OCAG artists. All the painted furniture and other items will be in the acclaimed IAR Painted Chair & More auction and will be promoted widely.
Find out more about the auction at animalrescue.net.