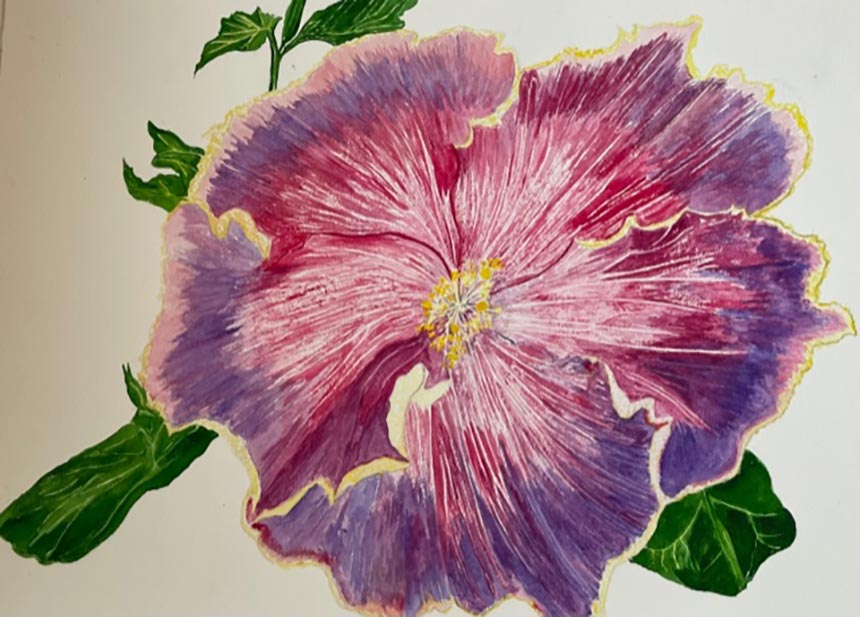 Not long ago, my dear friend Jean sent me a picture of an unusual hibiscus flower. The colors were like nothing I had ever seen before, as if the flower was not in a photo, but a painting. I was determined to paint the flower but needed to see it first to believe it was real. I like to have my subject in front of me as I paint and prefer not having a computer around while I form a relationship with what I paint. As flowers are usually my subject, they tend to speak to me as I try to make them come alive on the page.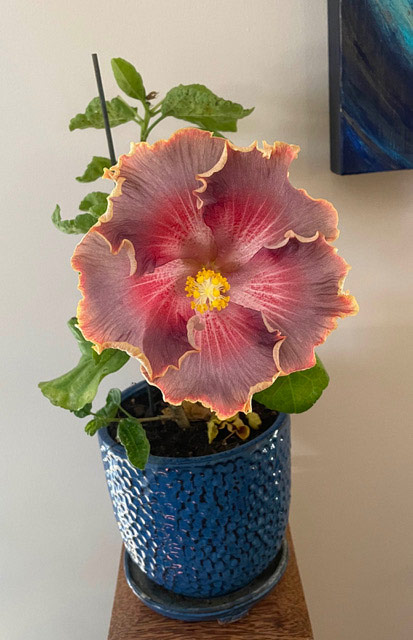 There is an exotic plant store online that happened to have that very hibiscus, along with others I now am hoping to purchase. I ordered the plant and a weak little plant came in the mail. I planted the "Night Runner" in one of my favorite blue pots, knowing the blue would accent the purple tones in the flower if I could get it to bloom. The plant was not strong, so I gave it some fish emulsion and found it a warm sunny window in the house. I tended to the plant daily, finally after a few months it produced two buds.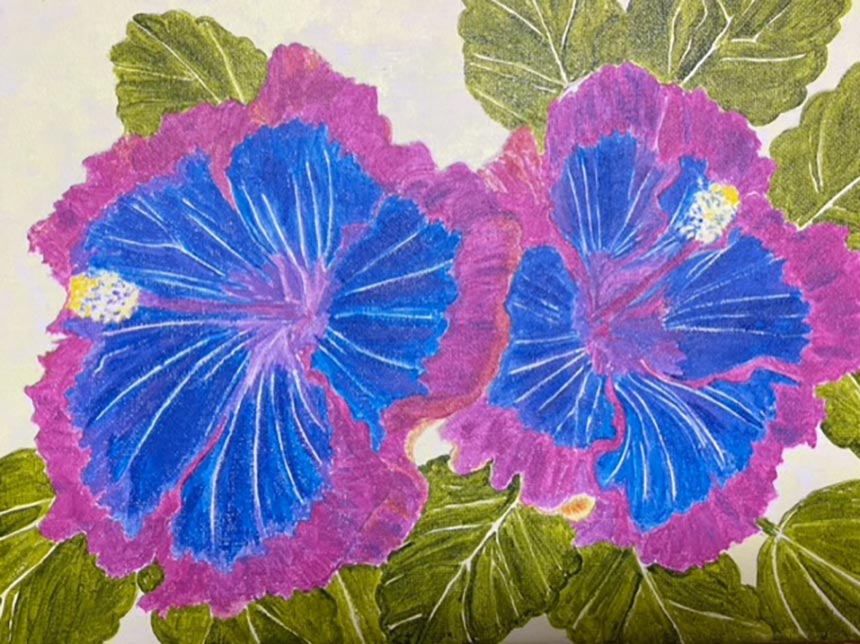 The first bud was a bit mis-formed and as hibiscus only bloom for one day, I watched it open but was uninspired with the result. The leaves were wrinkled and pale yellow-green. Perhaps the next flower would be better if it makes it. Waiting at this point was like being 9 months pregnant, uncomfortable, a little worried, but deeply excited. As the initial flower died away and the new bud begin to open, I brought it outside in the sun to coax it along. Then it happened, a beautiful unusual flower burst forth, waiting for me to paint. I took a photo, knowing that it might not last long enough for me to paint and began my painting. It took weeks to get the painting finished, as each petal had so much to give. As I completed it, I couldn't wait to discover my next hibiscus. It is as if a new child in me is beginning to grow.