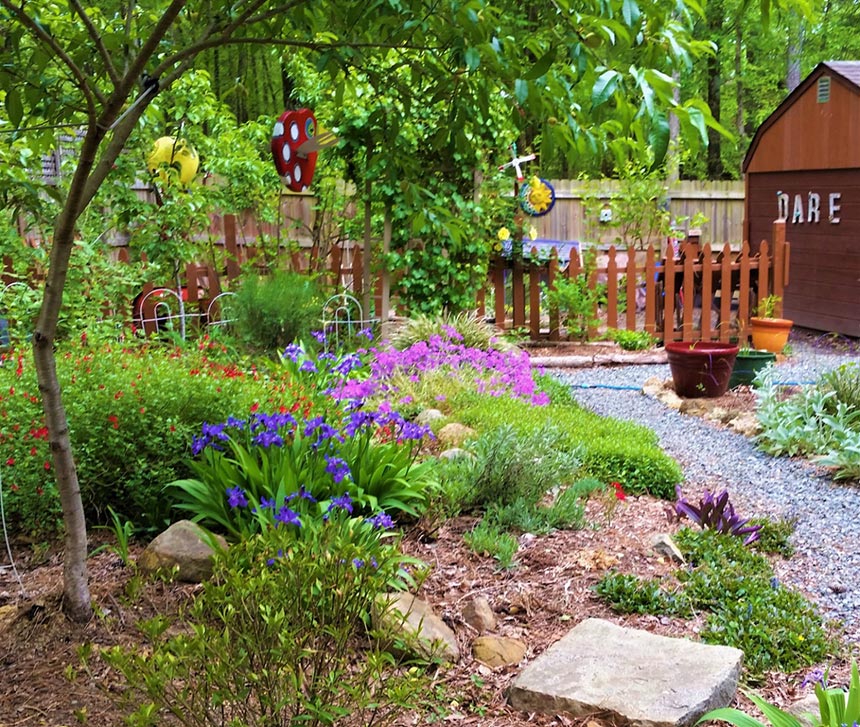 As luck would have it after retiring from my day job I moved from my home of 45 years in Chicago to the small town of Carrboro known as "The Paris of the Piedmont." I love this small town and the people who are enthusiastic in supporting the Arts. Here I have continued to pursue my two loves — garden design and painting and I'm happy to say I've succeeded at both even though I'm a self-taught, intuitive painter and garden designer.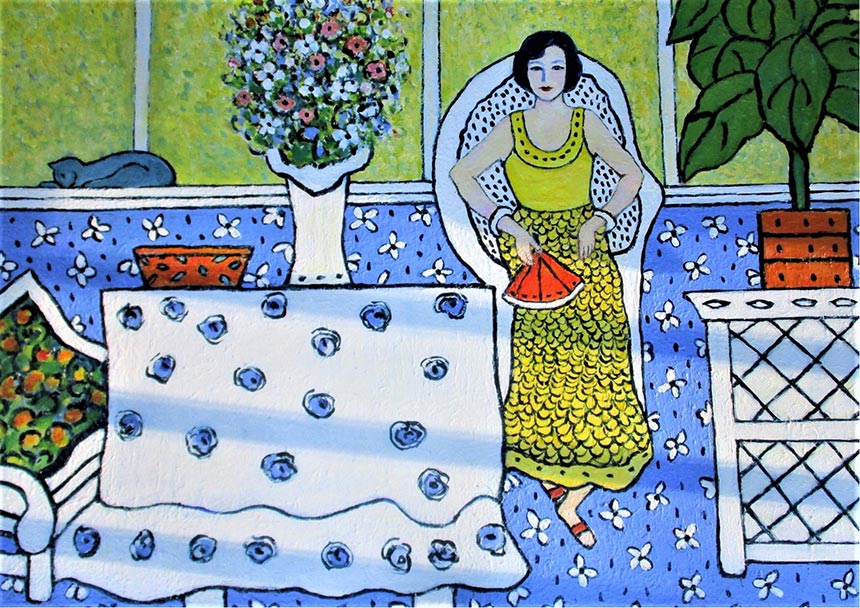 I paint in Acrylics which I find most suits my intuitive style and lack of patience to wait for oil to dry. Growing up in the rural South nature has always been my inspiration and the bountiful earth that we farmed fed our body and soul. The painting you see here is titled "Outside In." It's 30″ x 40″, Acrylic on Canvas. and was the first painting I sold at my open studio four years ago.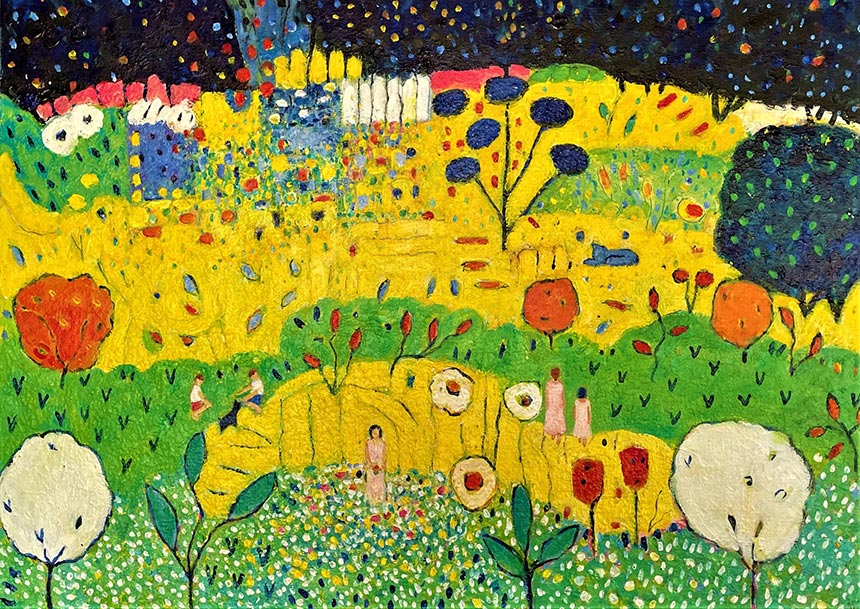 A landscaping client saw one of my paintings during a visit to my garden and commissioned me to paint a larger version and to include two girls, two boys, a cat and a dog. I added her in the foreground as well. I titled this "April Afternoon". It's 2′ x 3′, Acrylic on Canvas. And as you might expect this image reflects a garden theme.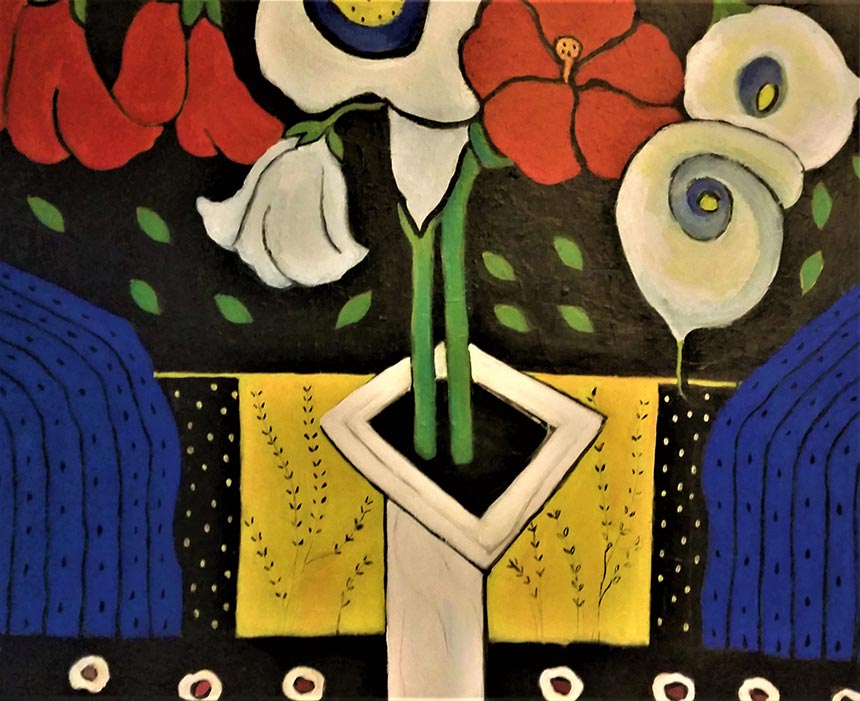 Here is one more work that I titled "Autumn Still Life." It's 36″ x 48″, Acrylic and was exhibited at Frank Gallery. A vase of flowers from my garden was the inspiration for this painting.