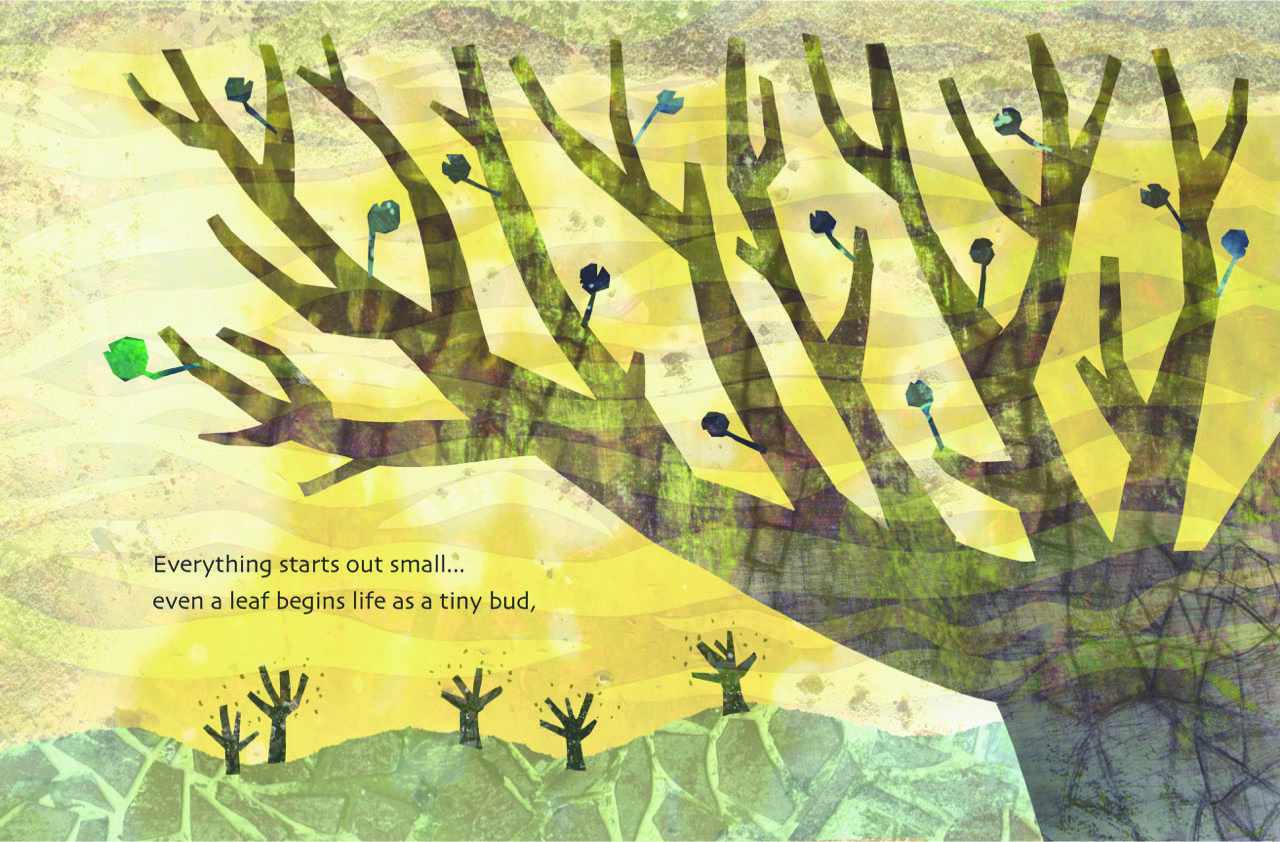 I believe it's true that anything worth having is worth working for, and waiting for the right time. In my case, it took 12 years of working and waiting for a long-time creative dream to come to fruition. Here is my story of how the recently printed copies of my picture book 'Even a Leaf: a book about the gift of life' came to be.
On a winter's day in 2006 I was taking a walk on a trail near my home in Boone, when I was struck with an idea for a picture book. I'd already been illustrating children's books professionally since 1996, so was always keeping my mind open for personal project ideas. Throughout many versions and revisions of both text and illustration style, the basic idea I had envisioned in 2006 remained constant: to create a story with illustrations that expressed a simple truth about life through the full-circle progression of one leaf's life changes.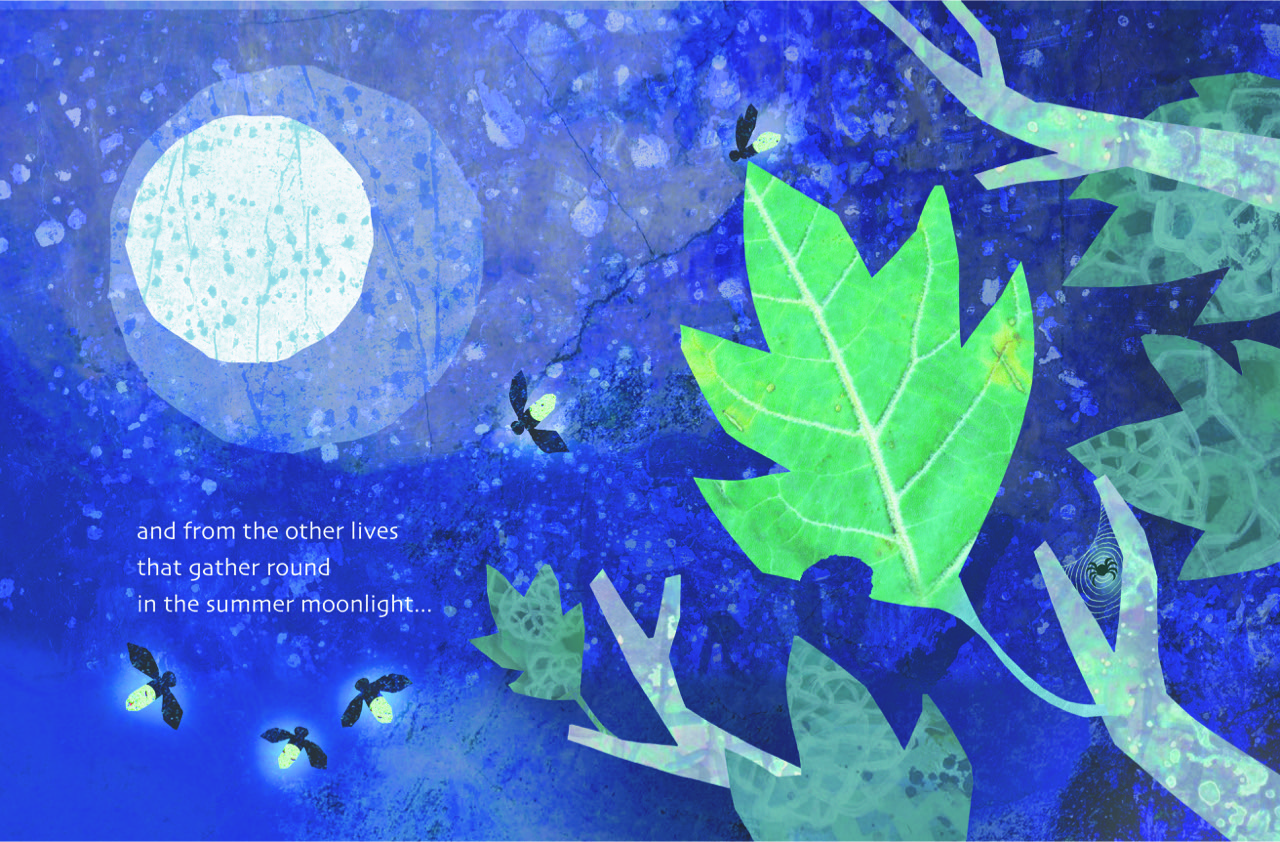 At that time, I was still doing my collaged-based illustration work entirely by hand that was both quite laborious as well as tricky to convert into digital format, which is required for the printing industry. In 2010 I began to work in Photoshop out of necessity, and soon realized the rich potential of this tool. I found that I could scan my hand-painted textures onto the computer and use them to clip from endlessly to make digitally created collages. For me, this new way of working allowed me to create images that were more layered and beautifully diverse in surface than I'd ever dreamed possible. Today I have over 300 of my own scanned textures, patterns and painted designs that I use as a base to draw from, many of which I've been saving for years especially to use in the 'Leaf' book project. 
Once I'd completed the artwork for the book, it was time to finalize the text and begin considering how to pursue publication. Because of difficulties in the ever-changing picture book market, many authors and illustrators choose to self-publish their personal projects, which I had already done before with two collaborative projects titled 'TREE' and 'RIVER'. The problem with self printing is always, of course, the cost. I had heard of  online crowd-funding and after learning more and getting help from an experienced friend, I chose to launch a fund-raising campaign on Kickstarter.com toward the printing of 1,000 copies.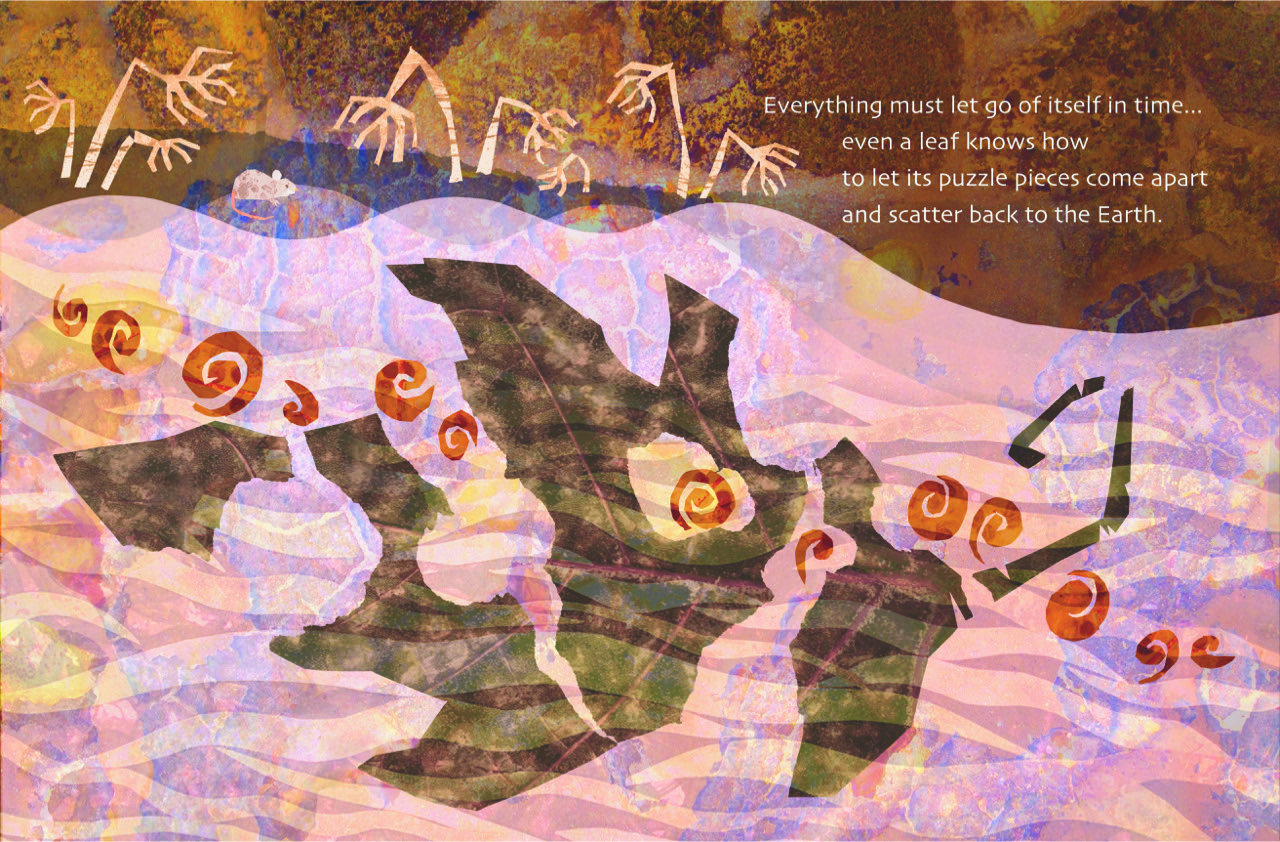 Between mid January and mid February of 2018, I was able to raise enough funds through online pledges from family, friends and others, to print the long awaited copies. Toward the end of March, a palette of heavy boxes of books arrived by UPS and I began looking for nooks in my house to store them. Over 250 copies went immediately as rewards to those who pledged to my project, and other copies have been distributed locally at shops where 'TREE' and 'RIVER' have already been selling, such as Frank Gallery in Chapel Hill, the NC Botanical Gardens, and NC Craft Gallery in Carrboro.
In May, I also printed a black-and-white coloring book version of 'Even a Leaf' as a fun way for readers to interact with the book. Book copies are available on Amazon.com where I am proud to have many glowing reviews. They are also available, along with my other books, at my online bookstore where I am able to offer free shipping: shellyhehenberger-artbooks.com
If you would like to see a narrated video of 'Even a Leaf' please go to my You Tube channel: https://www.youtube.com/watch?v=vkJpV5mwW4U