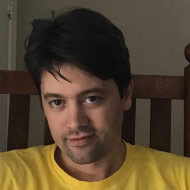 Orange County Artists Guild
Formal Grievance Procedure for Violations of Code of Conduct
Complaints against other members for violations of Code of Conduct must be reported to the Grievance Committee in writing within 7 days of the alleged incident.
The Grievance Committee will, within 14 days of receiving the complaint:

review the complaint
get additional information as needed from all parties involved
make a final decision
issue a ruling in writing to all parties and to the Board

Decisions made by the Grievance Committee are final and binding.
Retaliation against any Orange County Artists Guild member who brings a complaint is prohibited and will subject the retaliator to discipline up to and including termination of membership.
I, ­________________________________, confirm that I have read and agree to abide by the Orange County Artists Guild Formal Grievance Procedure for Violations of Code of Conduct.
__________________________________________            _____________________________
                                    Signature                                                                     Date