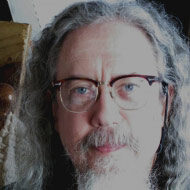 Tour Status:
Both indoor and outdoor set-up. Garage door wide open, one-way traffic pattern. Vaccinated and masked.
The interactive design, paintings, music… a participating representative, introduced, spent, simultaneous, the proliferation of impulses, referential with the advent of full-blown desire, many faceted formal strategy, transparent firsthand, extending the limits of what might be first imposed and then forgotten, the order changed
Self-doubt, the critical community, interfering with the autonomy of new ideas… personal, fundamental, fundamentalist focus, the basics of seeing, arising from the simple admission of possibilities, possibility itself, efforts common in irreducible experience, the personal mysticism of discovery, intellectual, illusionistic with an emphasis on inspiration
Blur the traditional extension, re-baptize a personal nomenclature, ecstatic… exhibit a diverse sculptural trajectory, a departure from dimensions... structures know if they are acknowledged, merging with visible painting, assembled, not necessarily on a white canvas, originally modular, reproduced as music, but not codified, expressive but not distinguishable from outside influences, except perhaps by chance, like nature, within an original pattern
The first instructive elements, floating, around in variations, as if it is their purpose… movements, content, informed, ignoring the negative, disarmingly so, it will come anyway
Dissembling preconceptions, held traditionally, employing the compositional drive, abstract through balance or the absence thereof, integral resistance, experience the experienced strategy, falling away, nothing hidden, we are in sovereign spaces, primarily motivated by materials.
We have exited the experience of the studio, but it is obvious we are still there… this is not an illustration of someplace else, this is some place else, individualism of the object and the person, made metaphysical and dispersed underground
The encounter, dispensed, completed, discernible, objective world, opposed, sensing happiness, model images… something else, evolution sensing showcase, continuing frequently, ideas discharged straight into the elements…
our chemicals, we are not detached, apparent, the happiness impulse distracted, oppositional nourishing states, underpinning artistic fundamentals.
Studio Tour Info
At the Nutt Gallery (Studio 22 😷 on the Tour map)/
Masked and vaccinated visitors only /
Social distancing will be practiced /
Garage door will be open for air circulation /
One-way foot traffic -> in through the garage on the north -> out to the patio on the east
Randy Nutt, 11/09/22
This user account status is Approved
This user has not added any information to their profile yet.
Back to Artists Main Page