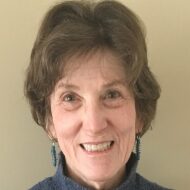 Tour Status:
Both indoor and outdoor set-up, ADA Accessible
Clay Centre Covid Precautions:
The six artists showing at The Clay Centre are all fully vaccinated and we will also be wearing masks as an extra precaution. We ask that our visitors also be masked while inside our studios. Some of our artwork will be displayed in our outdoor courtyard, and we will open windows and doors to our respective studios to create airflow. For our indoor spaces, we will attempt to control the flow of visitors so that people can comfortably distance themselves.
Artist's Statement
I never cease to be fascinated by the mystery of clay and fire, however fire is provided. I am interested in detail and embellishment, and in glorifying some of the flora and fauna of the world.
I love it when someone tells me "This piece speaks to me," or "It makes me smile whenever I see it." The creative process is what interests me: taking an idea, visualizing it, and then presenting it in tangible form. It is a great joy to share that creation with others.
About The Artist
Working mostly in stoneware and porcelain, Betsy creates both functional and sculptural pieces. She uses wheel-throwing, hand-building and sculpting techniques, often combining them to achieve a unique effect. She also uses a variety of firing processes, including electric kiln, wood and soda kiln, pit firing and raku. Animals and plants are a recurring subject in much of her work. Betsy is a member of the Red Clay Co-op, a cooperative clay studio in Carrboro, N.C.
Betsy is represented by FRANK Gallery in Chapel Hill, the Clay Centre's Portfolios Gallery in Carrboro, N.C., and The Garage Gallery in Charlotte, N.C. Her other gallery representation has included Cedar Creek Gallery in Creedmoor, Studio E Gallery in Palm Beach Gardens, Fla., Tin Roof Studio in Highlands, N.C., Green Hill Center for Art in Greensboro, the Hillsborough Gallery of Art in Hillsborough, and The Nature Art Gallery in Raleigh, N.C. Betsy's work may also be seen at the annual Orange County Artists Guild Open Studio Tour. Her work is in many private collections.
Artist's Resume:
Education & Ceramics Training
BA Duke University, Design, 1971
Graduate level courses in painting, printmaking, Massachusetts College of Art, 1972
Printing, Layout and Design course, USDA Graduate School, 1975
Various noncredit courses in painting and pottery taken at local art leagues, recreation departments and community colleges, Missouri, Virginia and Raleigh, N.C., 1973-93
Pottery and Ceramic Sculpture classes with local instructors Cathy Kiffney, Barbara Higgins, Carmen Elliot, Doug Gilliam and Hollie Taylor, Chapel Hill, N.C., 1994-2003
Workshops with national and international ceramic instructors, Ruth Ann Tudball, Kathy Triplett, Don Davis, John Calver, Leah Leitson, Silvie Granatelli, Leonora Coleman, Mark Peters, Michael Sherrill, Alan Bennett, Susan Filley, and Julia Galloway, 2002 -07, and with Kyu Yamamoto at Penland in 2008, Dina Wilde-Ramsing, Chris Campbell, Akira Satake
Invitational & Juried Shows
"Local Color" Show, The Garage Gallery, Charlotte, N.C. annually 2002 - 2019.
Women's Law Initiative "Evening of Art", Charlotte, N.C. 2003
"Through Women's Eyes, By Women's Hands", The Women's Center of Chapel Hill's annual statewide juried exhibition, 2003, 2004, 2005, 2006
; 2009, 2010
The Women's Center Luncheon Crafts Show, 2007 & 2008
N.C. Museum of Natural Sciences Museum Staff/Volunteer Exhibition, The Nature Art Gallery, Raleigh, N.C. (juried) 2001 and 2005
"Arts at the Meadow," Meadowmont in Chapel Hill, N.C., 2003 (juried by Orange County Artists Guild)
Orange County Artists Guild Annual Open Studio Tour, Orange County, N.C., 2004-present
Green Hill Center for Art, Greensboro, Winter Show Invitational, 2005, 2009, 2011, 2014, 2019
"Arts on the Green", Southern Village in Chapel Hill, N.C. 2010 (juried by Orange County Artists Guild)
"Tea Time: Series II", invitational show at N.C. Pottery Center, Seagrove, N.C. 2011, 2020
National Teapot Show IX Invitational - Cedar Creek Gallery, Creedmoor, N.C. 2014, 2017, 2020
"Resolutions " Juried Show - Hillsborough Gallery of Art, Hillsborough, N.C. 2015, 2017, 2019
Bank of the Arts Juried Exhibition - Craven Arts Council and Gallery, New Bern, N.C. 2015
Cedar Creek Gallery Cupful Show - Cedar Creek Gallery, Creedmoor, N.C. 2015, 2016, 2018, 2019
Cedar Creek Gallery Sculpture Show Invitational. 2016
Visiting Artist - Artists in Cahoots Gallery, Lexington, Virginia 2018
Visiting Artist - Carol Woods Community, Chapel Hill, N.C. 2017
Preservation Society Invitational -Chapel Hill, N.C., 2018
Professional Associations
The Red Clay Co-op, Carrboro, N.C. 1998-present
Orange County Artists Guild, N.C. 2003 -present
Clayworks Guild of N.C. 2010 - present
Carolina Clay Guild, N.C. 2003-2004
This user account status is Approved
This user has not added any information to their profile yet.
The Clay Centre, 402 Lloyd Street
Artist Gallery
Back to Artists Main Page