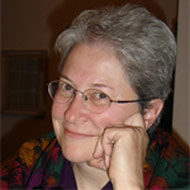 Tour Status:
Both indoor and outdoor set-up, ADA Accessible. High capacity air purifier. Visitors must wear masks inside and outside.
Anita Mills was born in Lubbock, Texas, in 1952. She attended public school there through her undergraduate degree, earning a B.F.A. in Ceramics and Printmaking from Texas Tech University. After completing her M.F.A. in Studio Art and Art History from the University of Texas at Austin in 1977, she took a teaching position at St. Cloud State University in Minnesota. During her twelve years at St. Cloud, she taught all levels of design, drawing, painting, printmaking, theory of art, and Women Artists: An Historical Survey. She concluded her tenure there as Chair of the Art Department.
A resident of North Carolina since 1989, Anita currently lives near Hillsborough where she maintains her home and studio. She is a full-time artist and itinerant teacher of art/design/craft; teaching adults and young adults through workshops and courses offered in community education settings.
Anita uses a variety of studio mediums in her work to create one-of-a-kind ceramic vessels, mixed media works on paper, and wearable art for personal adornment (jewelry). Among the techniques she uses are: relief printmaking, wheel thrown and handbuilt ceramics, silversmithing and lampworking glass. Anita embellishes many of her ceramic vessels with semi-precious gems, rough stones, shell, bone, feathers, and polished or rusted metals. Her jewelry pieces are typified by simple designs with modernist influences.
Throughout her career as an artist, Anita has exhibited her work in numerous solo and group exhibitions, both competitive and invitational, in regional and national venues. On many occasions she has joyfully served as guest artist, conference panelist, and exhibition juror.
To see more of her work in ceramics, woodturning and jewelry please visit: anitamillsdesign.com
This user account status is Approved
This user has not added any information to their profile yet.
Back to Artists Main Page